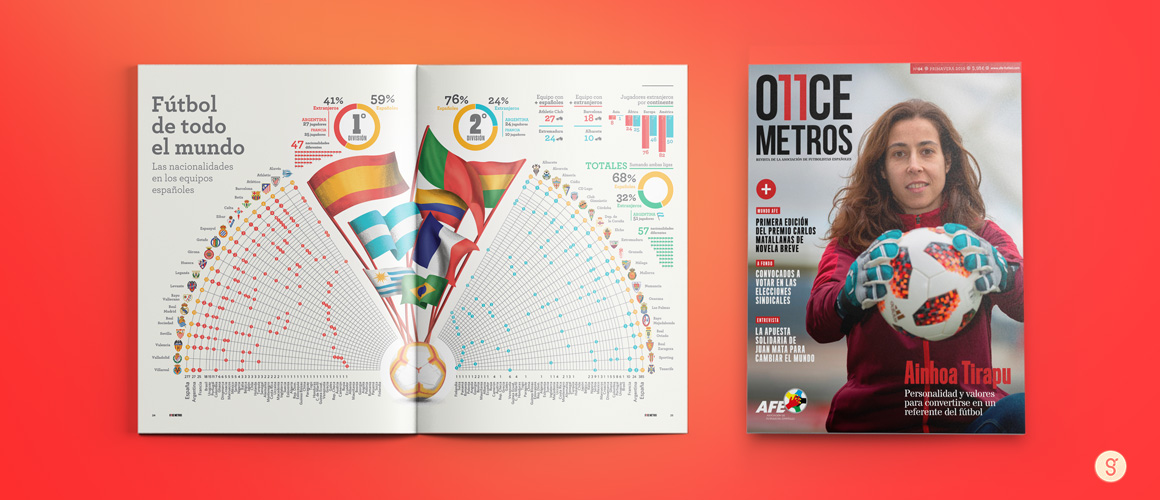 Spanish football infography
A new work for the magazine O11ce metros, the publication of the Association of Spanish Footballers (AFE), with an infographic about nationalities in the first divisions of football in that country. I made the design of the double page and the central illustration of the infographic.
- - - - - -
Una nuevo trabajo para la revista O11ce metros, la publicación de la Asociación de Futbolistas Españoles (AFE), con una infografía sobre las nacionalidades en las primeras divisiones del fútbol de ese país. Realicé el diseño de la doble página y la ilustración central de la infografía.